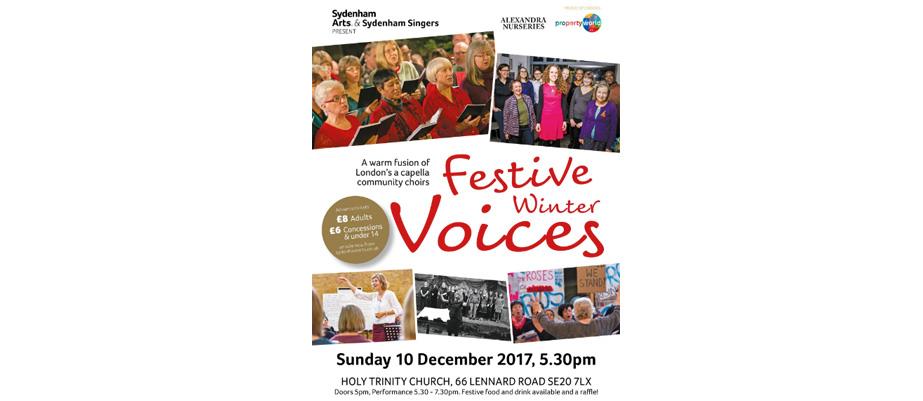 Published: 17/11/2017   Last Updated: 23/11/2017  
Tags: Local, Christmas
A fusion of five London a capella community choirs with festive food, drink and raffle. Guaranteed to get you in the Christmas spirit and based in Penge's Holy Trinity Church, we're very pleased to support the event and look forward to an evening of celebrating voices in song. Tickets are on sale now here!