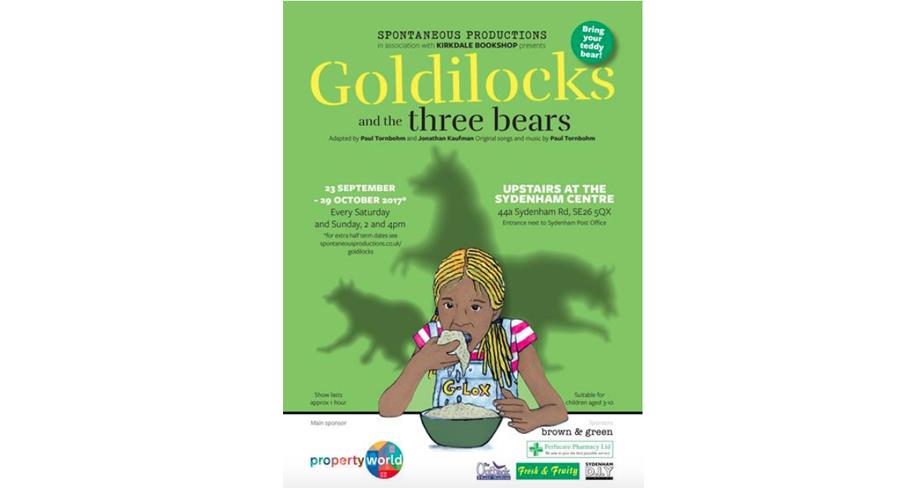 Published: 14/09/2017   Last Updated: 12/10/2017  
Tags: Goldilocks, Events, Local
Property World are proud sponsor of Goldilocks and The Three Bears by Spontaneous Productions. £10 for Adults £6 for children aged 3+. children under the age of 3 are free providing you do not require a seat. For more information please click here. Don't forget your Teddy Bears.