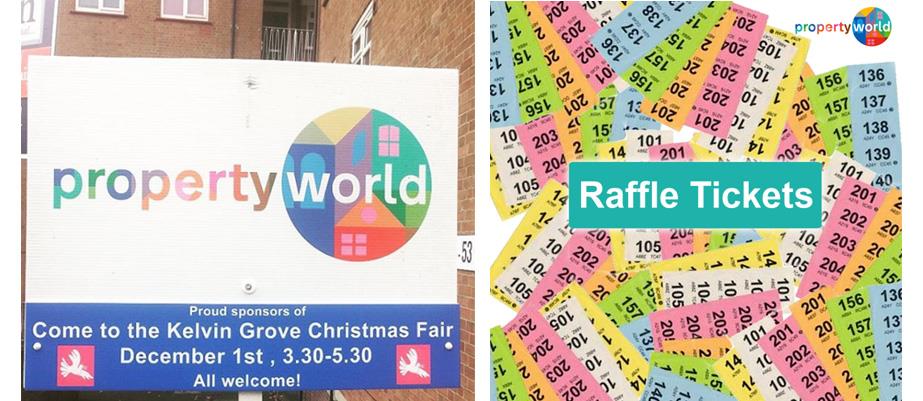 Published: 22/11/2017   Last Updated: 23/11/2017 02:23:28   Tags: Local, Christmas, School Fairs,
Add 1st December 3.30-5.30pm to your diary as it promises to be fun for all the family!

As proud sponsors of the event we've got our hands on some raffle tickets, so if you fancy your chances at winning the £250 Sainsbury's voucher pop by our Sydenham office before the end of the month and get yours! Tickets are £1 each. Good luck, and we're sure the fair will be fantastic fun.
Published: 29/11/2016   Last Updated: 07/12/2016 08:02:57   Tags: Sydenham Arts, Christmas, Panto, Lovelocal
Trek into the unknown and explore Christmas with the animals in the jungle... Sydenham Arts are putting on a FREE Christmas panto this year (Oh yes they are!) followed by carols and Christmas Tree lighting. Propertyworld is proud to be sponsoring this pantomime which is showing Saturday 3rd December at 3.30pm at the Sydenham Community Library.
Last Updated: 12/10/2017 23:25:21   Tags: School Fairs, Local, Events, Christmas
Property World is proud to be helping our communities celebrate Christmas this year. In Penge we helped sponsor the Christmas light celebrations and supprted the Christmas fetes at St Johns School and the Crystal Palace Harris Acacdemy (Malcolm) Schools. In Sydenham we are sponsoring the St Bart's Christmas Fair as wellas the Sydenham Arts Panto and events, The Pirate Christmas Adventure. Yo, Ho Ho Ho!
Show More Articles