Published: 21/06/2016   Last Updated: 21/06/2016 16:42:26   Tags: Allagents, SE20, SE26, Propertyworld
Director Dan Crowley wins Best Estate Agent in London 2016!
We are incredibly proud to announce one of our Directors, Dan Crowley, has just won the award for Best Estate Agent in London! The award is from AllAgents.co.uk, the largest review site for the property Industry and is based on the customer experience of thousands of customers across London's 4500 estate agency offices. Our Senior Sales Manager Kevin Owen also came in London's top 5 agents! Thank you to all our brilliant clients who took the time to write a review of their experience.
To see more click:
https://www.allagents.co.uk/awards/2016/staff/sales/london/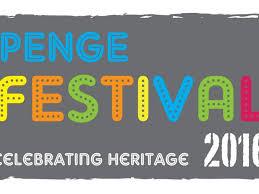 Published: 27/05/2016   Last Updated: 29/11/2016 16:10:38   Tags: Penge Festival, SE20, Propertyworld,
The Penge Festival this year is bigger and better! There are a huge range of activities and events that celebrate all the great things that Penge has to offer. Why not join us and celebrate the Penge Festival2016 Click here or here to view this year's highlights which include a teddy bears picnic, Tour de Penge an Art Trail and the Grande Festival Fete.
If you would like more information please email dina@propertyworlduk.net
Show More Articles