View articles published in:
Published: 30/05/2018   Last Updated: 31/05/2018 06:14:37   Tags: Local, News, Events
As very proud sponsors of Penge Art Trail we are delighted to confirm that our Penge office will be showcasing work by the very talented Hatome Studio throughout June's event.
Inspired by local treasure Crystal Palace Park, these colourful art prints have brought a beautiful splash of colour to our offices and are guaranteed to brighten your day too - stop by to take a look!
For information about the event head
here
, and view the artist's website
here
.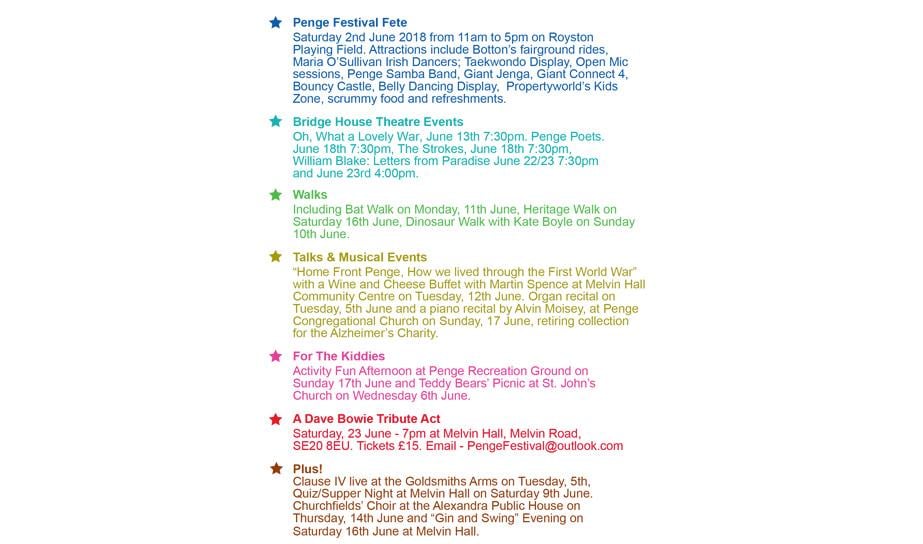 Published: 22/05/2018   Last Updated: 23/05/2018 08:26:05   Tags: Local, News, Events
As very proud sponsors of this fabulous local festival we want to spread the word about all of the exciting events happening on your doorstep. From theatre right through to a Teddy Bear's Picnic - the festival offers fun for all of the family!
For more details head to the Festival's website
here
.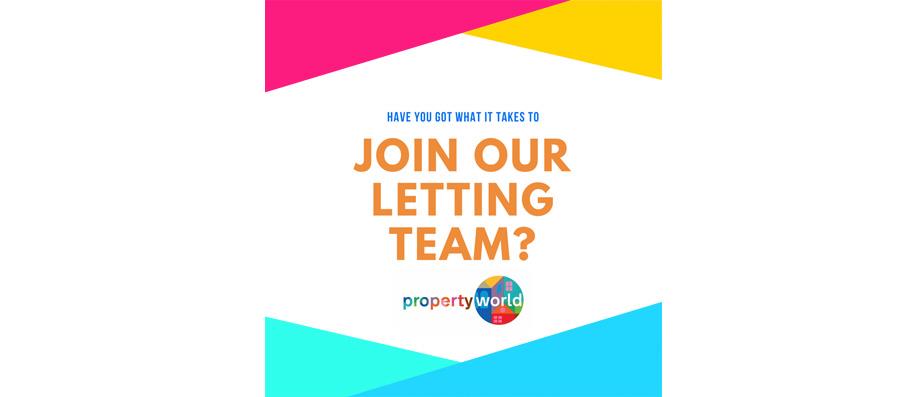 Published: 21/05/2018   Last Updated: 21/05/2018 23:20:23   Tags: Recruitment, News
Are you confident, bubbly, hardworking and interested in a sales career?
Do you hold a full UK driving licence?
If the answer is YES then pop into one of our offices, email info@propertyworlduk.net or call 020 8659 1005 for more information!
To learn more about us read
Our Story here
.

Published: 11/05/2018   Last Updated: 12/05/2018 06:45:53   Tags: Local, Events
Join us at Penge Festival in celebration of SE20's art, culture, history, music and dance! Commencing on Saturday 2nd June 2018 with the opening fete on Royston Field and running for three weeks until Saturday 23rd June, we are delighted to support this fantastic event showcasing incredible local talent and providing family fun throughout June.
For timetables and more information on the brilliant events on offer head to the festival's website
here
, and be sure to follow them on
Facebook
and
Twitter
for all the latest news!

Published: 23/04/2018   Last Updated: 23/04/2018 19:43:34   Tags: News, Article
As the number of online agents increases we're often asked what sets us, as high street agents, apart from this growing sector of competition.
PropertyWorld was established 21 years ago and is a
local
family business. Our owners Richard and Dan Crowley have grown up and lived in the areas we operate in, and their
expertise
is unrivalled. Being part of the community, living and working in the area, gives our team insight and local expertise that's appreciated by our buyers and sellers alike.
From day one we set out to deliver exceptional results on behalf of clients; to be honest and trustworthy, and to provide the best customer service possible. As a result vendors will
never incur upfront or hidden fees
, and if for any reason a property does not sell there is no charge. Online agents that take fees upfront have less incentive to work hard to secure a sale, whereas we have a genuine desire to achieve the best possible price from buyers in the best position,
minimising stress and disruption to sellers as far as possible
.
When it comes to online agents your signature on the contract is when they start caring less, whereas for us that's when we start caring more. Our flexible but hands-on approach means that we will always conduct
viewings at times convenient to you
. Using our years of experience we will help you to get your property looking its best (with our
free house doctor service
) so potential buyers can see how your property could be an excellent fit for them.
There is no replacement for face-to-face
conversation
, and being able to speak directly to the agent conducting viewings of your home. You will have the mobile numbers of both the Director and Sales Manager looking after you so you can always reach us, anytime.
Our reviews show that
over 99% of our clients would recommend our services to friends and family
, ranking us No.30 of 15,300 UK agents. In 2017 we were delighted to win AllAgents award for
'Best Small Chain in the UK'
, testament to our team's hard work and dedication to making the process of buying and selling as painless and as smooth as possible. We care about what we do and the people we're working with.
The result?
On average we find buyers within 4 weeks and over 91% of our sales successfully complete. We achieve full asking price on over 60% of our properties (the UK average is 27%).
By contrast, recent research by GetAgent (in July '17) looked at 500 instructions by online agents, finding that: when they looked at all online agents instructions over a 14 month period between Jan '16 and Feb '17 around half hadn't sold, that almost half those interviewed felt the online agent they chose was poor value for money, and 40% spent more time than expected managing the sales process.
Finding a buyer is only a small part of our job. A bigger part of our job is managing the sales process once an offer has been agreed - liaising with agents, solicitors and those in a chain, dealing with problems before they grow and derail a sale, communicating, reassuring buyers and vendors.
Our award winning service is based on our direct knowledge of you, your buyers and the property - a winning combination that is key to a successful sale.
To read reviews about our skills, experience and fantastically friendly team click
here
. Ready to sell?
Get in touch!
Show More Articles