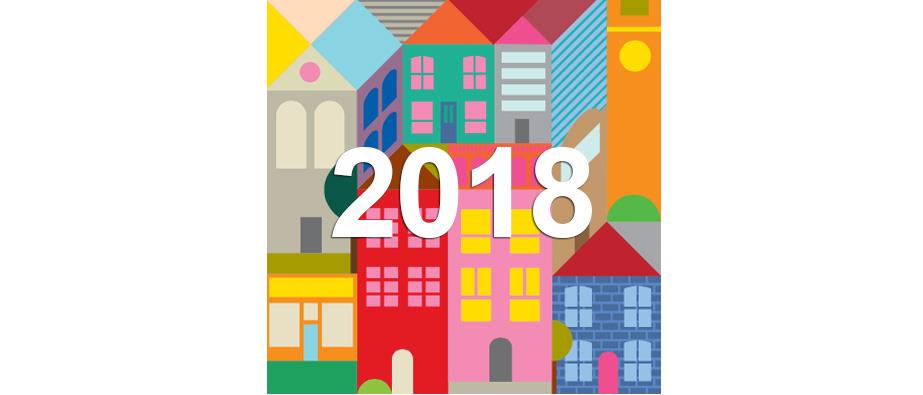 Published: 29/12/2017   Last Updated: 10/01/2018 23:08:11   Tags: News, Articles
As political and economic uncertainty around Brexit continues, the start of 2018 will not mark a new chapter for the London property market. Proving itself fairly resilient, transactions are likely to remain at current levels (possibly a little lower), with a steady 1-3% price increase predicted.
Despite a cautious market, the relatively low mortgage rates should remain, with any further interest level increases minimal. The Autumn Budget will boost affordability for First Time Buyers in the short-term, and further government investment in Help To Buy schemes will provide some support for sales.
Click
here
if you're planning on making a move in 2018!

Published: 11/12/2017   Last Updated: 11/12/2017 14:46:54   Tags: Articles
Planning a move in the New Year? Start your planning over the holiday period with our top tips to make selling your property as easy as possible.
Clean. A really deep clean costs very little, but goes along way to give buyers the right impression of your home.
Declutter. Personal items that show the lovely life your family have enjoyed in the property are not what a buyer has come to see – they want to imagine the lovely life they could create there, so be sure to give them the space to do that.
Remove bulky furniture. If it's too big for the space you risk making your property appear smaller. Temporary storage might be a possible solution here.
Spruce decoration & keep it simple. Most households have a to-do list of odd jobs like fixing a kitchen drawer that no longer closes properly or replacing cracked tiles. Potential buyers may notice minor issues and worry they're a bigger problem. Pay attention to detail.
Let there be light. A naturally sunny home is something most buyers dream of but if you think your property needs a boost you can keep décor light, use mirrors to reflect light and remove anything that might block those rays shining through.
Curb appeal. Mow the lawn, clear the gutters, paint window frames. Look at your neighbour's homes and compare – what will a potential buyer think?
We offer a
free house doctor service
and will help with advice and suggestions – we know what sells and what buyers look for to get you the best possible price. To book your valuation call us now!
Published: 22/11/2017   Last Updated: 11/12/2017 14:47:56   Tags: Property News, Articles
As part of a range of measures to aid the UK's housing crisis and help young buyers get on the property ladder Chancellor Philip Hammond has announced that, with immediate effect, stamp duty for all properties up to £300,000 will be abolished.
In addition, those spending up to £500,000 will benefit, as the first £300,000 will remain stamp duty-free. But what does this really mean for the market and prices in London?
PropertyWorld Director Dan Crowley comments "Abolition of stamp duty for first time buyers is well intended, and hopefully a boost for those trying to get on the ladder. Only time will tell if it also pushes up house prices. Evidence from similar attempts in the past suggest that will be the unintended consequences."
If you're looking to get a foot on the property ladder click
here
to find your perfect first home.